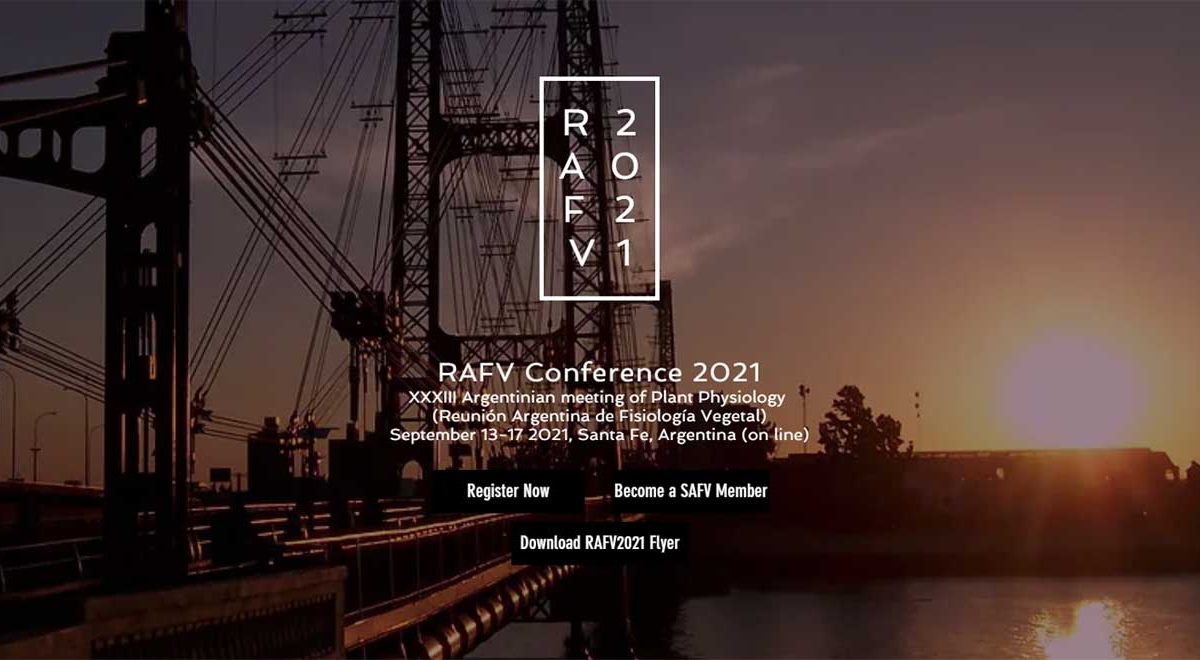 RAFV Conference 2021
XXXIII Argentinian meeting of Plant Physiology. (Reunión Argentina de Fisiología Vegetal)
September 13-17 2021, Santa Fe, Argentina (on line)
RAFV2021's official language is English. All talks, posters, and communications within the meeting should adhere to this.
* Argentinean Local Time (GMT -3)
** Poster and video presentations, and the associated chat platform, will be available during the entire meeting. The proposed time (17:15-19:00) provide a time frame free of additional activities to interact with the posted material. 
***Plenary lectures will remain available on the platform after the talk with the contentment of the speaker.